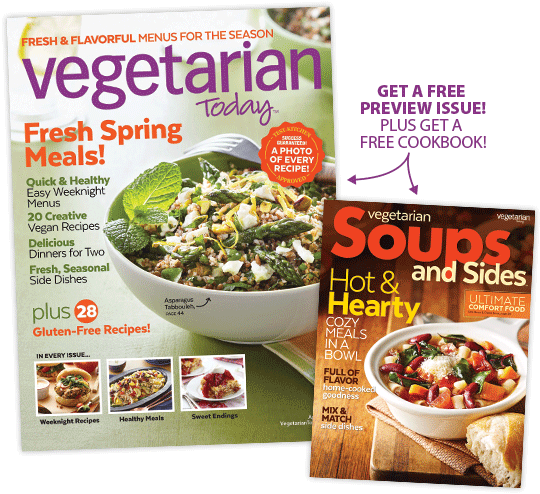 Subscribe to Vegetarian Today Magazine & You'll Also Get A Free Vegetarian Today Cookbook!
Complete Menus with All New Recipes, Including Side Dishes and Desserts

Photos of Every Recipe with Step-by-Step Instructions and Made with Easy-to-Find Ingredients

Farmer's Market Fresh Recipes — the Best Picks of the Season

Complimentary Access to All Your Issues ONLINE!
No Advertising. Everything You Want
— and None of What You Don't!
100% Vegetarian Today you can trust
– outside the influence of advertisers.